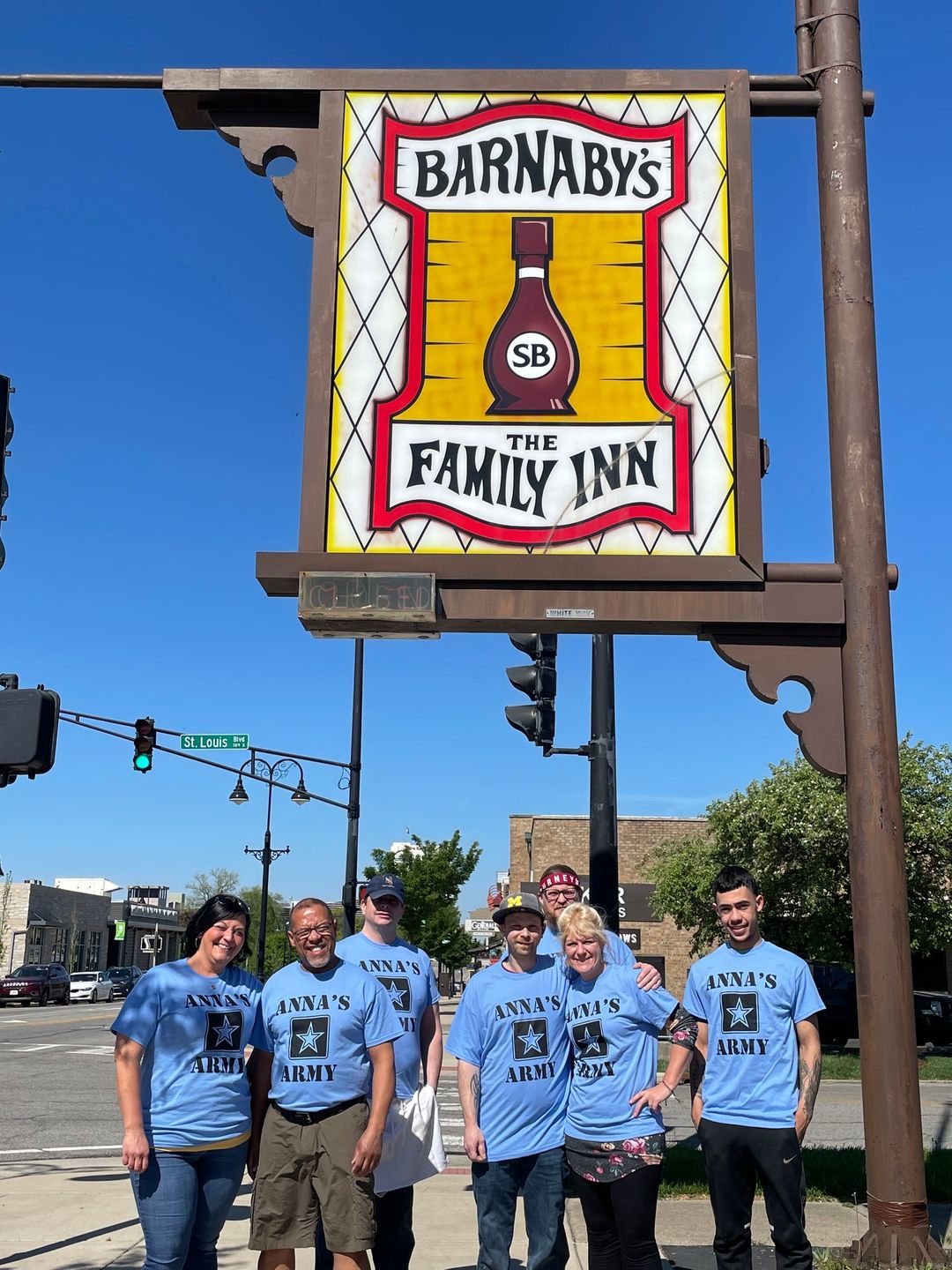 Anna's Army in front of Barnaby's in South Bend
Barnaby's South Bend supports "Anna's Army"
On May 18, 2022, Barnaby's South Bend hosted a give-back night to support local resident Anna Norquist. Learn more about her story.
Wearing the matching "Anna's Army" shirts, Barnaby's employees helped lead the efforts to show their support to Anna. Several employees are friends of the family and recommended that we host an event to help raise funds for her medical bills.
We are impressed by the tremendous amount of support and enthusiasm there is in our community for this family and how inspirational Anna is as she looks forward to life with a positive attitude. We are honored to be a part of this event, and plan continued support for Anna.
Anna has a GoFundMe page to help with providing prosthetic legs and recentlystarted another fundraiser to secure a support dog.